Alternative flash content
Requirements
Tanglewood Building 300
July 27, 2007 Construction update:
Building #300 rear side unit 306 sliding doors has been changed.
Unit 302 & 306 rear side siding installation in progress
Unit 302 & 306 rear side balconies new railing & deckdesks installation in progres
Building #300 right side siding installation completed
Unit 302 bicycle storage fence completed. Steps and railing installation in progress
Railing of stairs to second floor and second floor railing trim installation completed
Front side second floor siding installation should be finished today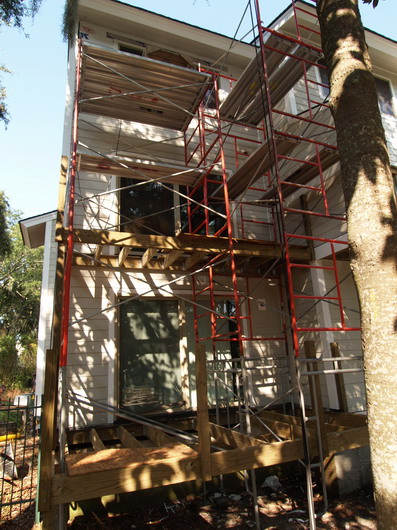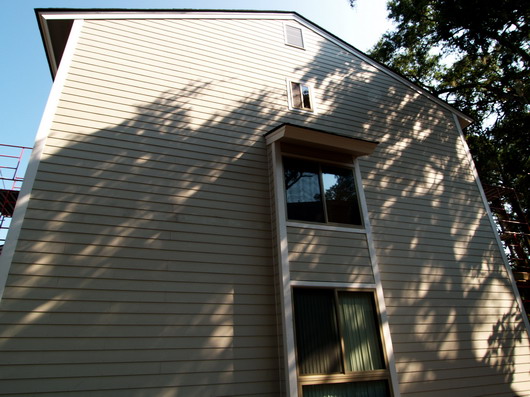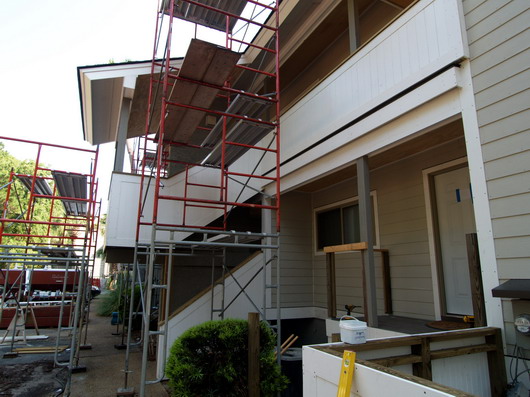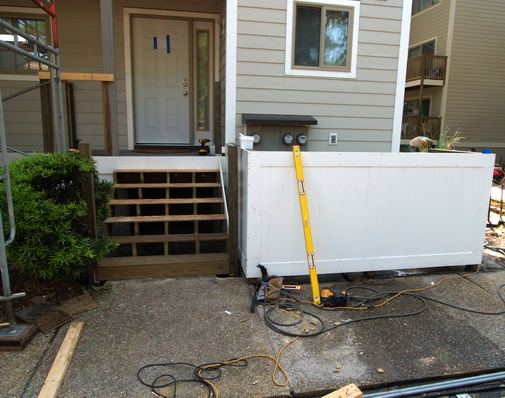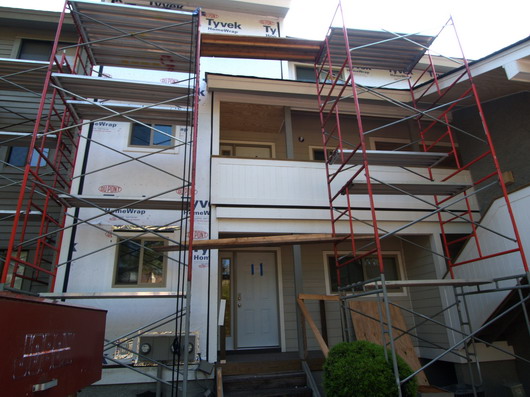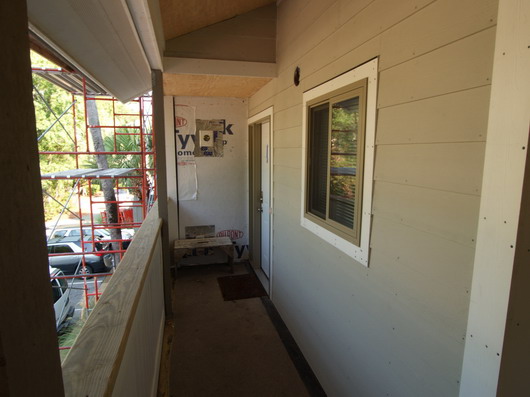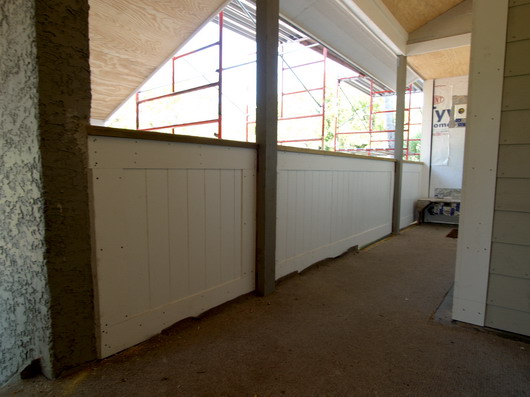 July 19, 2007 Construction update:
Building 300 side wall new siding installation finished
All new windows and front doors installed
All front old siding removed. Framing checked for wood rot and fixed were needed
All windows and doors flashed and trimmed
Units 301 & 302 deck boards installed
Stairs to second floor rebuilted. New steps installed. Ready for railing trimming.
Building 300 rear side balconies completed except unit 301 & 306
Front side second floor coridor railing trimming started
New soffit panel installation in progress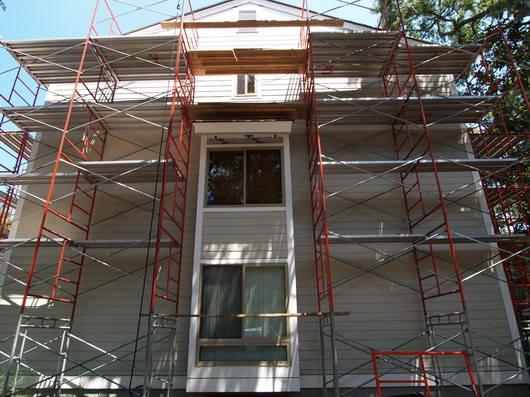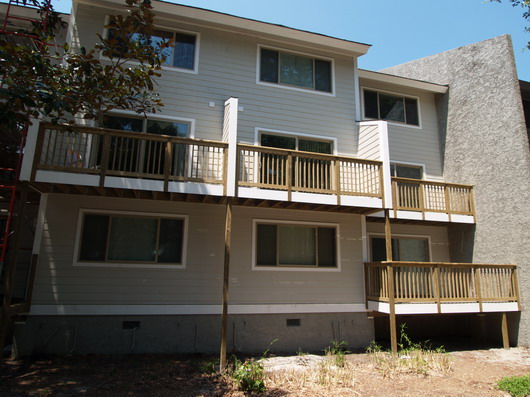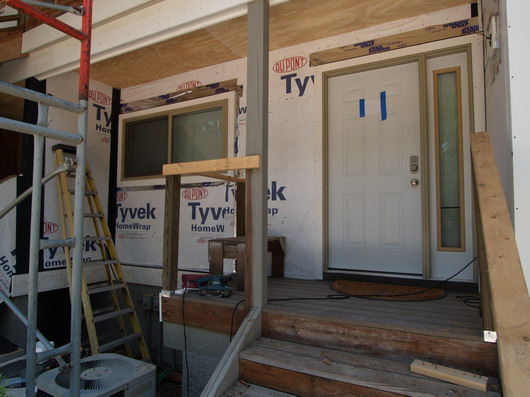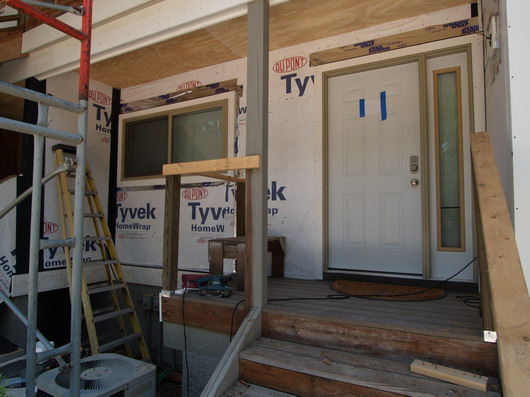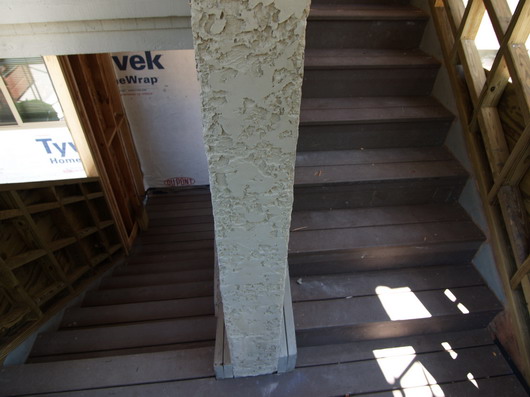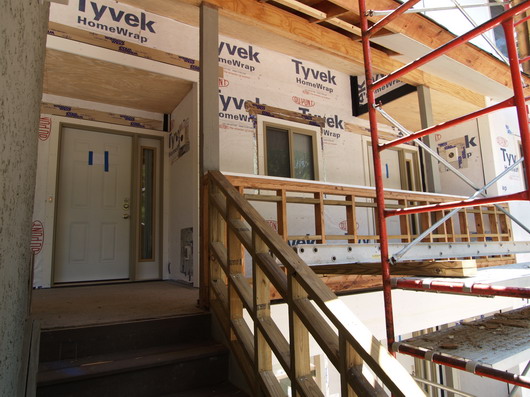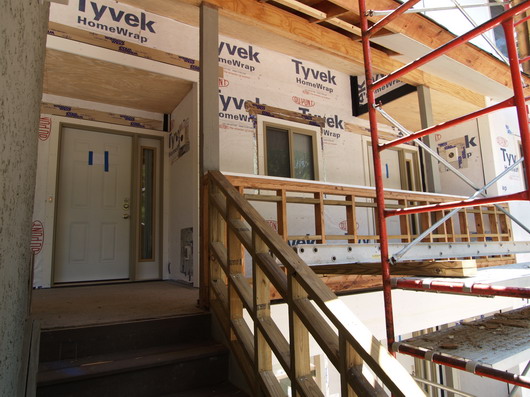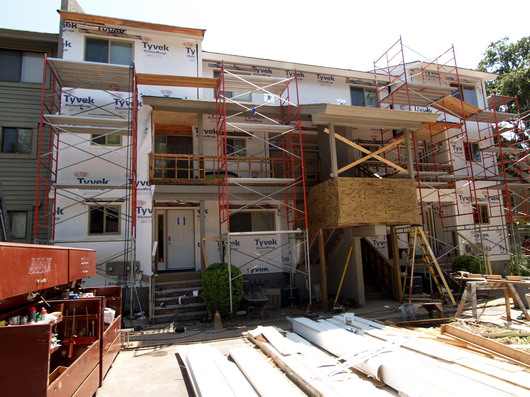 July 09, 2007 Construction update:
Rear side first and second floor new siding installed
Rear side windows and sliding doors changed
Unit 303 rear side balcony railing installed
Building #300 side wall new plywood and Tyvek Home Wrap installed and ready for new siding, new windows, new louvre window installation
Front side demolution work started
New front windows on 302 and 306 units installed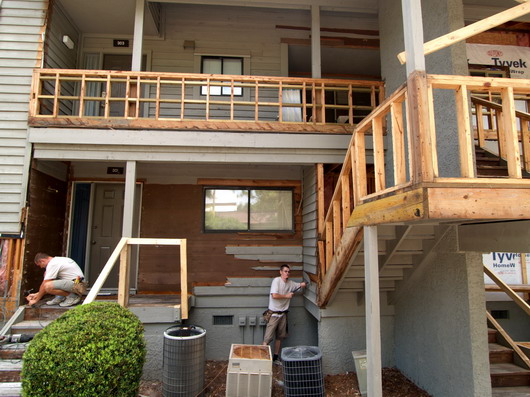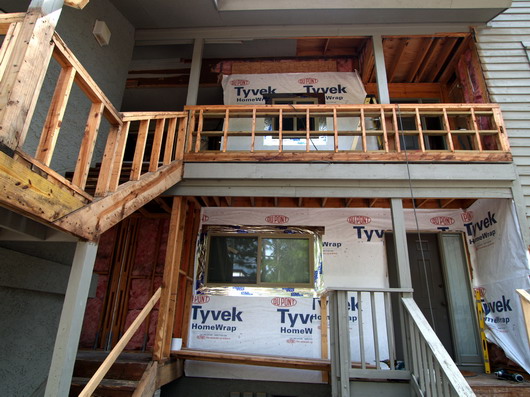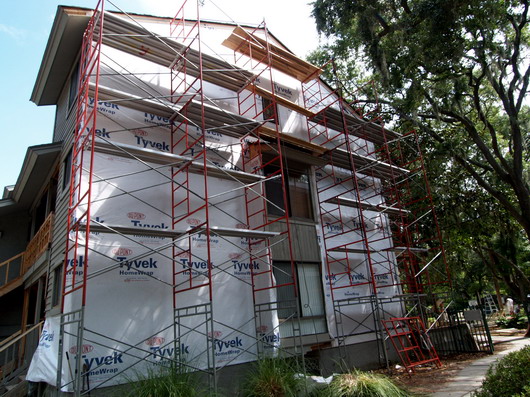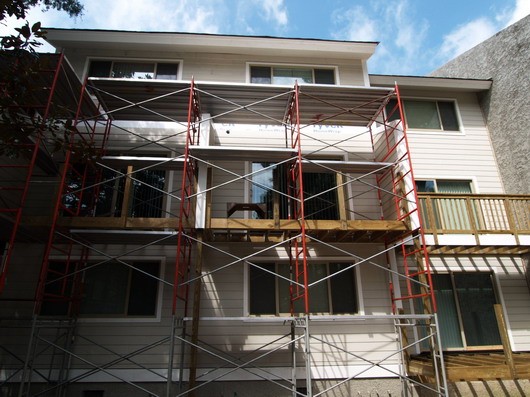 June 29, 2007 Construction update:
Rear side corners trimed
Rear side siding installation started
All baconies framing done
Rear side first floor all windows and sliding door changed

Rear side second and third floor windows and sliding door changing in progress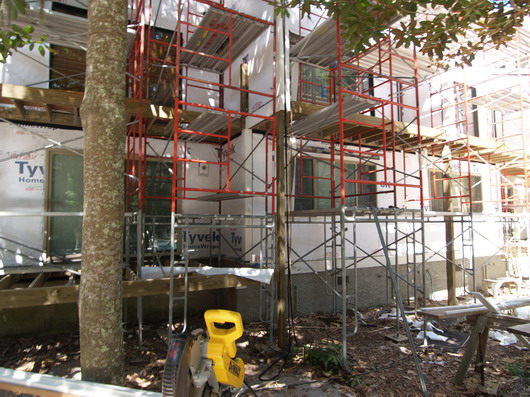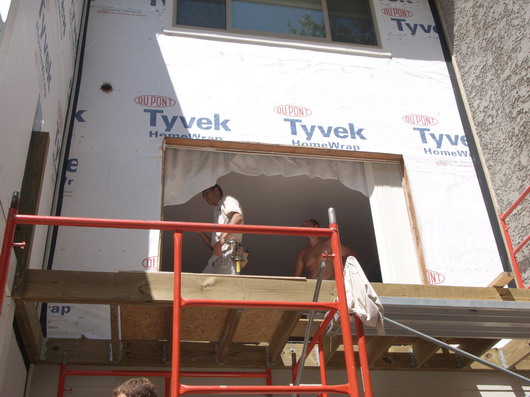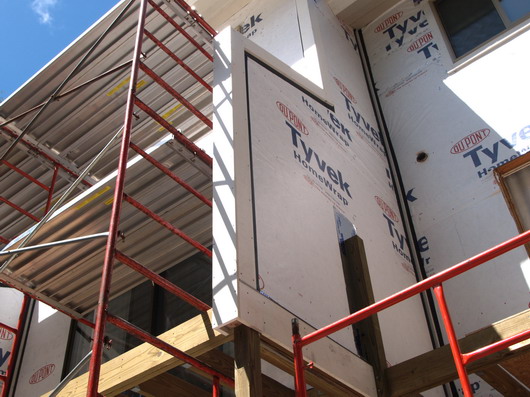 June 22, 2007 Construction update:
Rear side remodeling work started
Materials, trash container, utility unit moved to building #300
Removed old siding on rear side
Old balconies demolished
Framing inspected for wood rot. Damaged parts of framing replaced with new ones.
Instaling new plywood and Tyvek Home Wrap
Building new framing of balconies.
Next Tuesday, June 26 new window delivery and installation start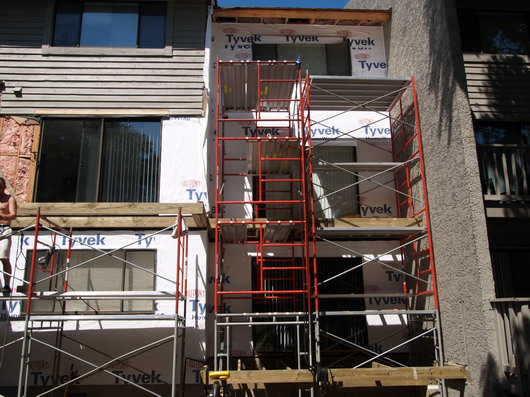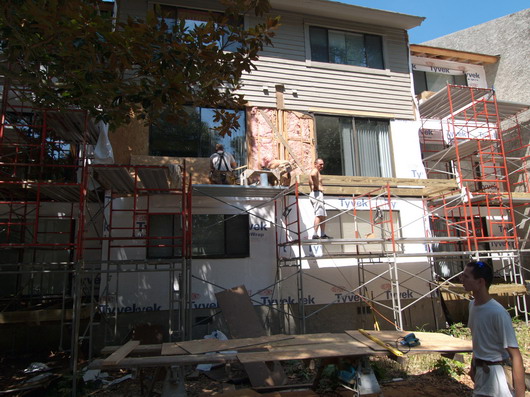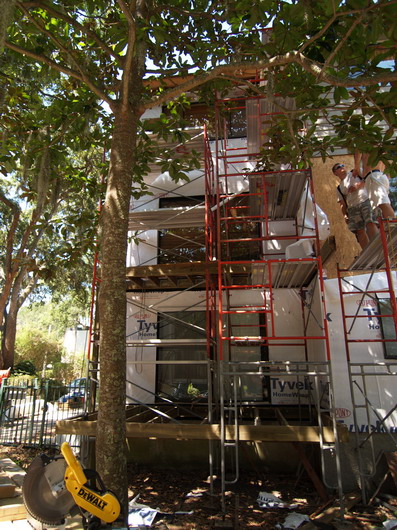 06/11/2007:
Scheduled start of demolition - June 14, 2007. Demolition work will start on the rear side of building # 300 at unit # 301 and will proceed around the building.
Note To Owners:
Please remove all personal belongings for your Porch/Balcony. EURO Construction will not be responsible for missing/misplaced items left in the porches or hanging on exterior walls.