Alternative flash content
Requirements
PATB Building 1
March 15, 2007 Construction update
Carpet installed on all floor hallways
March 02, 2007 Construction update
Final Inspection - PASSED
Fire Safety Final Inspection - PASSED
Walkways carpet installation starts on Monday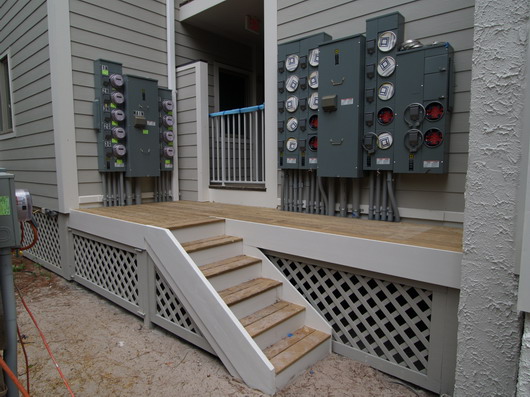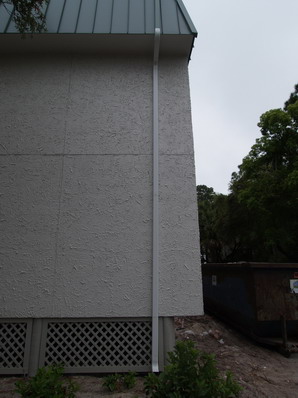 February 23, 2007 Construction update
Handicapped ramp railings has been installed. Preparing for painting work

HVAC installation completely finished

Washers, dryers and water heater in loundry rooms installed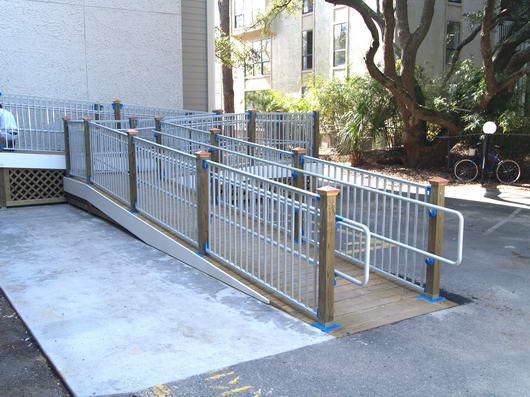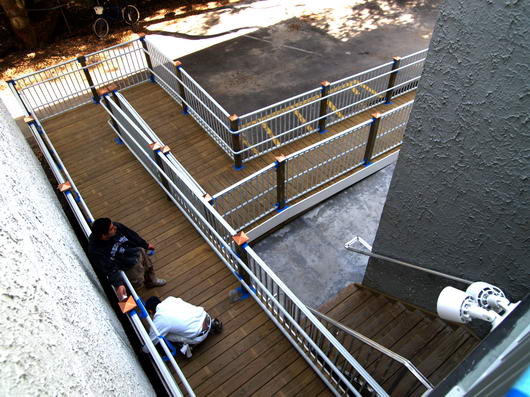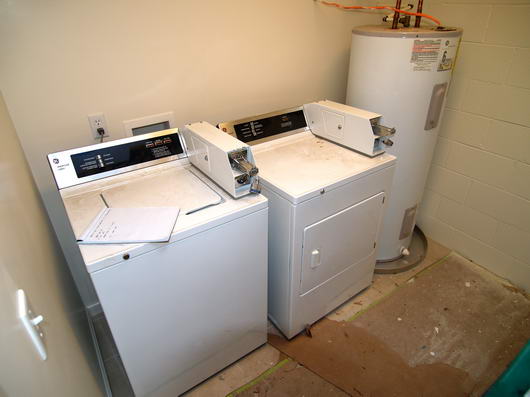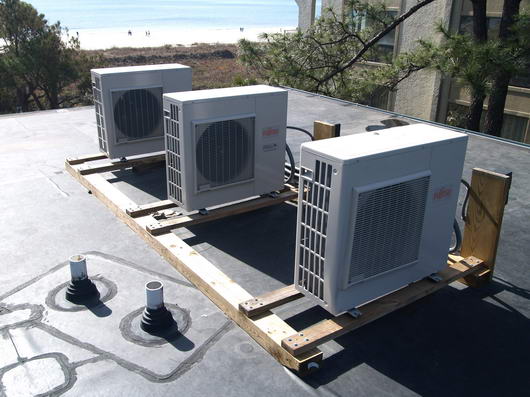 February 21, 2007 Construction update
Elevator final inspection passed
Final and fire safety inspections are scheduled for 2nd of March
February 08, 2007 Construction update
Power connection established to all apartments
February 06, 2007 Construction update
Final inspection can not be passed because elevator final state inspection and handicapped ramp must be done.
January 24, 2007 Construction update
Concrete path to the entrance has been made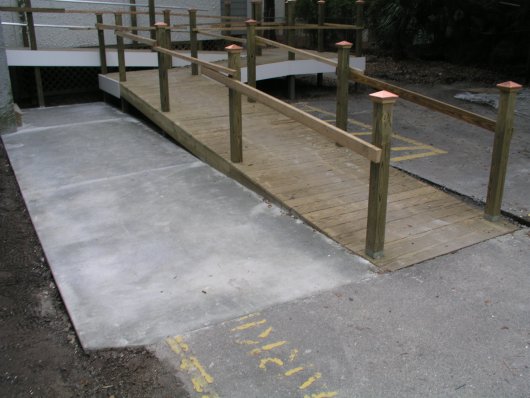 Entrance ramp and ramp handrails are almost done.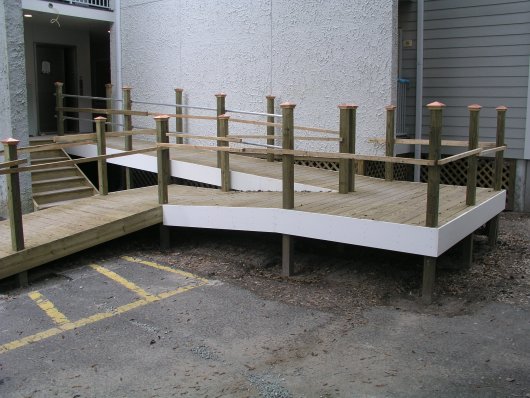 Storm doors installed for all units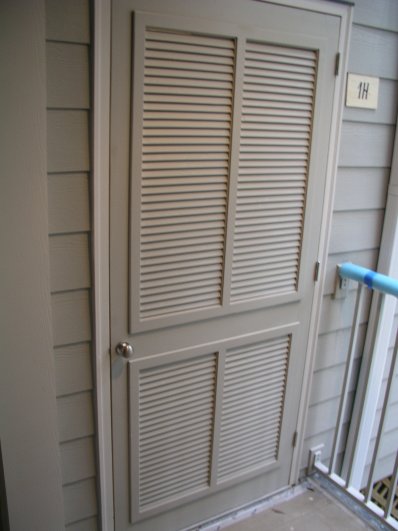 Lights, exit lights, emergency lights installed in corridors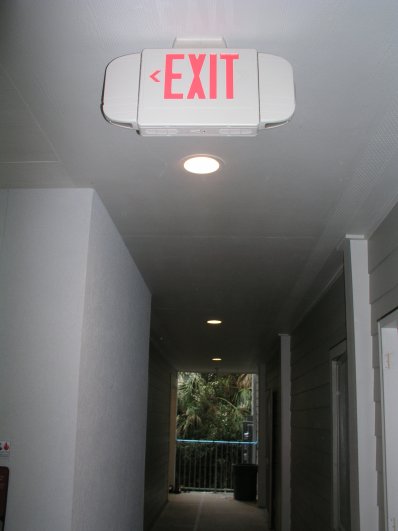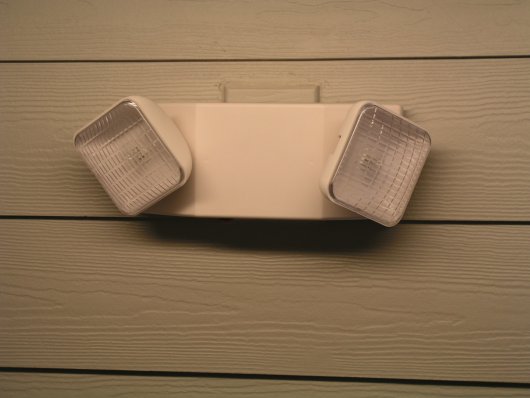 Electrical meters installed for all units
Elevator cabin installed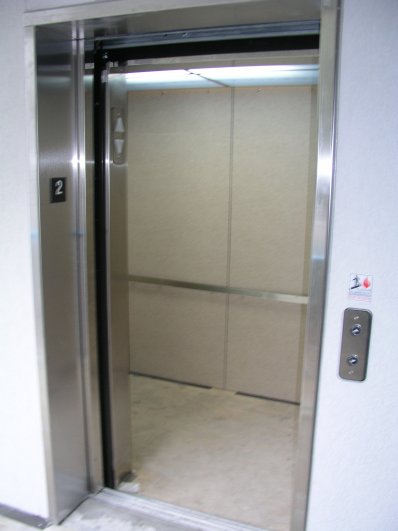 Downspout and gutters installed all around building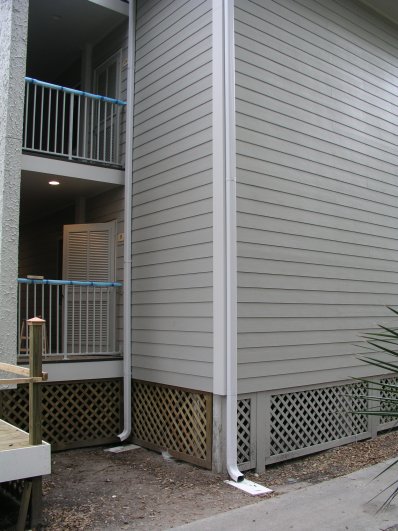 Fans installed in all balconies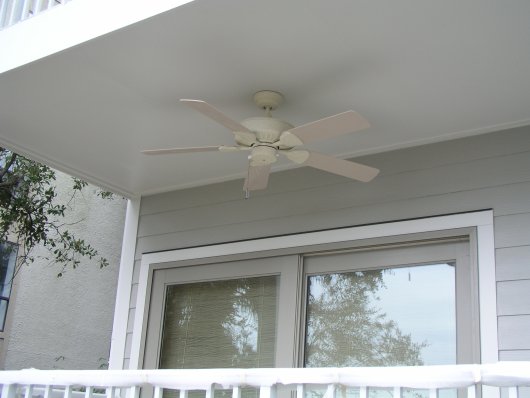 January 03, 2007 Construction update
Interior trim work in most units is finished

Interior paint in all units will be finished by January 12.

HVAC Installation should be finalized by January 12. HVAC testing should be performed shortly after final inspection on building 1.

Final inspection for building 1 should be scheduled for January 16-th.

Electrical trim-out in corridors and stairwells, balcony light an fan installation for 9 units and interior device cover plates should be installed by January 12.

Remaining handrails for building 1 and handicapped ramps should be installed by January 15-th.
Attention Owners Of Units 1-3 F,G & H !!!
Interior repairs in your units are almost finished. Please reconsider any changes and/or upgrades for your villa interior and contact us at This email address is being protected from spambots. You need JavaScript enabled to view it. This email address is being protected from spam bots, you need Javascript enabled to view it or by phone at (843) 682-3876 to help us better coordinate finishing your villa's interior. We already have received numerous requests for kitchen/bathroom renovation. We are also receiving calls and e-mails from the owners of building 1, asking if they would be able to rent their villa (in 9 unit building) within couple weeks. Please take a look at the okean side bedroom of unit 1H below and Living room of unit 3H: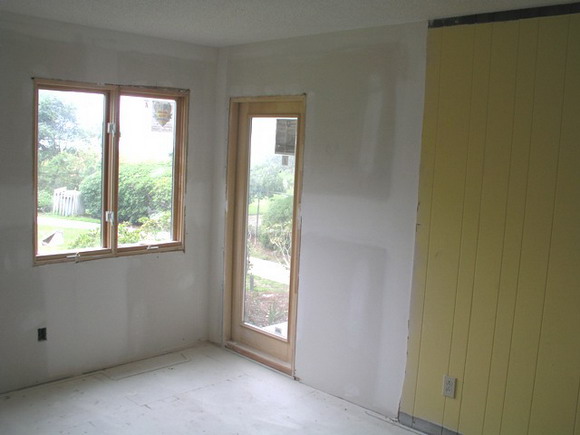 As you can see, new drywall is installed and prepared for primer application. The big question is about old panels on the walls. Renovation project will not cover new panel installation nor removal of remaining wall panels. That is going to be owners choise and expense. We need to know owner's decission prior to interior trim installation.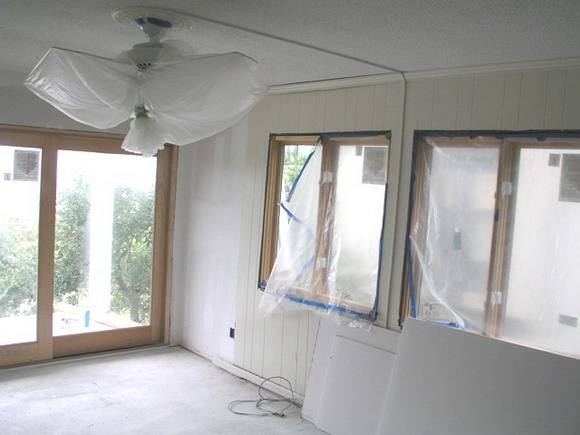 If owner decides to leave interior as it is, just paint new drywall, it will be more complicated for us to install window/door casing, base boards and crown mouldings. It would be helpfull, if home owners could visit their units or request more detailed pictures and info about villa interior and let us know their decission ASAP.
Carpet flooring in all nine units of building 1 is rolled and stored until further notice. Owners who are planing to replace their carpets, please let us know. There is no sence to put back old carpet and then start replacing it.
R-19 Fiberglass insulation installed in all open wall and ceiling areas. Insulation reduces sound and increases HVAC efficiensy.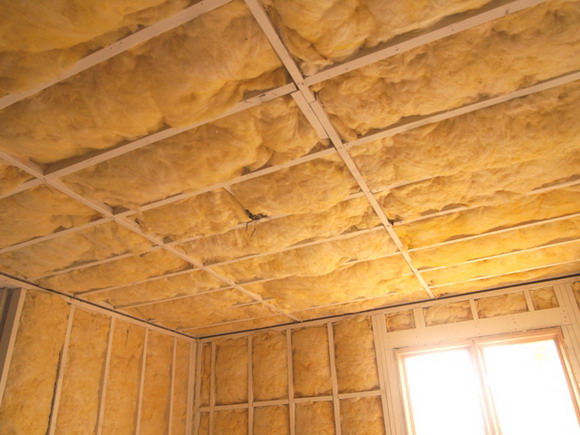 Construction Update Sep. 15/2006
Standing seam metal roof installed on building 1. Pressure treated diagonal lattice installed under the building. Exterior siding and trim installation is complete around the perimetter. Stucco siding installation will start on Monday, September 18, 2006.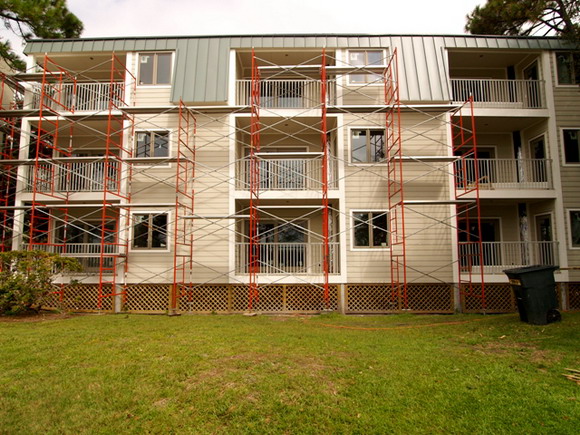 Bathroom exhaust ventilation installation is finished for all nine units of building 1. New electrical panels installed in each unit, TV, Phone and internet wiring is finished. Air conditioning lines installation is currently in progres and should be complete by September 28, 2006.
Construction Update Aug. 30/2006
Aluminum handrails installed on nine balconies of building 1. Tile installers are scheduled to start work as soon as the weather permits.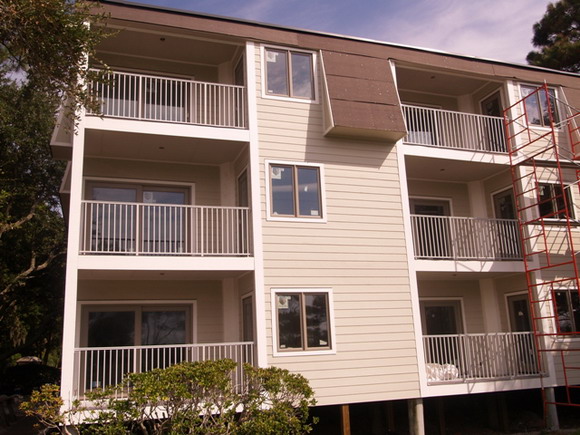 Elevator shaft construction is completed all the way up. Electrical work on three walkways of building one is also completed. Power disconnect for building 1 was scheduled for Thursday, August 31/2006 and was delayd because of the tropical storm "Ernesto" Installation of standing seam roofing was also delayd. Front entry doors and front bedroom windows are now installed for all nine units of building 1. Accent roof construction is being completed on west elewation of building 1.
Construction Update Aug. 16/2006
Windows and siding installation is finished on building 1 (9 unit) East elevation (ocean front).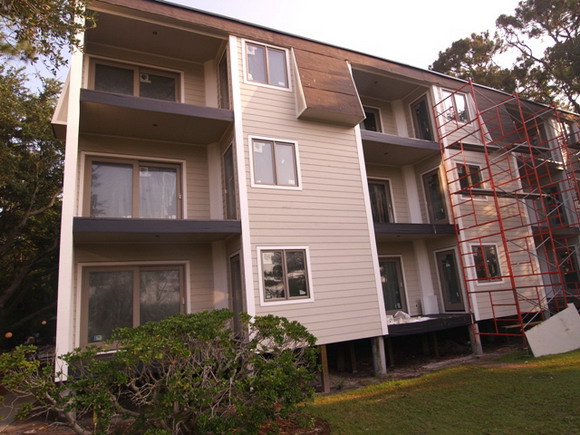 Balconies are framed, sealed and prepared for new floor tile installation. Accent roofs are framed and prepared for standing seam metal roof installation.
Windows and siding installation is also finished on South and North elevations. Please see South Wall picture below: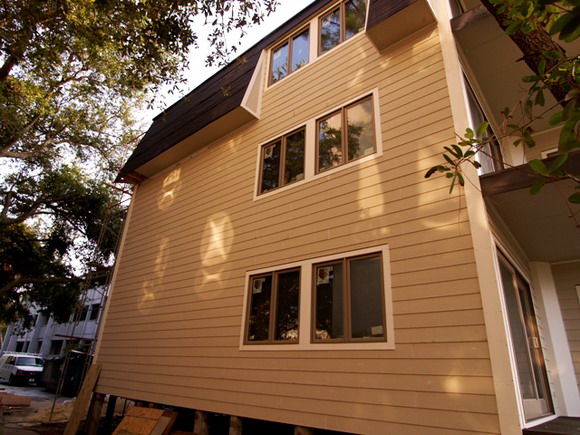 Walkways at all three floors are rebuilt. Construction crew is installing exterior sheathing, flashings and weather barrier on West elevation walls and rear stairwell. Front entry door and front bedroom window installation should start imediatelly after prep work (next week). Rear chases in the balconies are finished and prepared for HVAC and drain installation. Elevator shaft construction is being finished and should be completted by August 23-rd, 2006. Standing seam roofing installation is scheduled to start on Aug. 21, 2006, on three prepared elevations of building #1 (9 unit). Bathroom exaust ventilation repair was approved by the Board and scheduled to start next week.
Water Heater Replacement:
9 Unit Building:
1F - 1G - 1H - Approved

2G - - Approved

3F - 3G - 3H - Approved

15 Unit Building:
1A - - - 1D - 1E - Approved

- 2B - 2C -2D - - Approved

3A - 3B - 3C - - 3E - Approved
June 20, 2006 Work progress update:
Demolition and repair work on the East Elevation (ocean Side) wall is finished. All balconies were completelly rebuilt. Framing inspection for all 9 balconies was passed on Friday, June 16, 2006. Windows, sliding patio doors and french doors are installed and inspected on south and east elevations, exept two sliding doors that were back ordered. We expect to receive those any time now. As you can see in the picture below, we have started construction of the accent roofs on ocean side of the building, also, we finished water proofing balcony floor surfaces.
Construction of the elevator shaft have also begun on wednesday, June 14,2006. Excavation and footing preparation is in progress. Contract with Elevator company "ThyssenKrupp Elevator" was signed on Tuesday, June 13, 2006. Elevator equipment delivery and installation should should start shortly after completion of shaft construction (aprox. August 2006).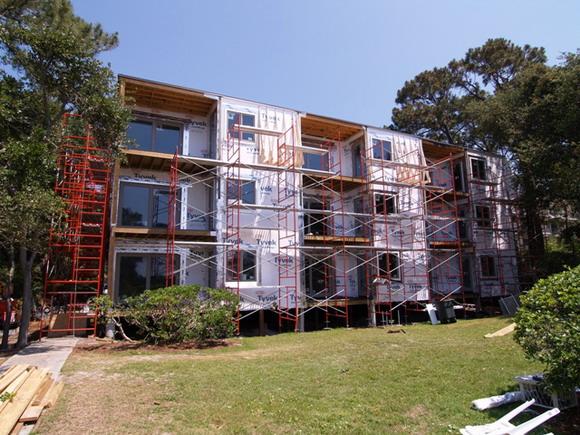 June 16, 2006:
Electrical lines relocation.
Electricity lines reconection for units "A", "B", "C", "D" & "E" successfully completed on Friday, June 16, 2006. This operation was necessary to provide clearance for elevator shaft construction. Some TV and phone lines were also relocated by electrical contractor (T.E.C. Services, Inc.). If any body in 15 unit building (Building #2) will experience problems with your TV and/or phone service, please call our office at (843) 682-3876.