Alternative flash content
Requirements
Beach Arbor Villas
24 DeAllyon Ave.
Hilton Head Island, SC 29928
---
03/18/2010 Service Yard By Unit 18:
New service yard structure built, replacing 3 4x4 posts, adding new pressure treated wood framing. Applied new Hardiplank Siding and PVC trim boards. Painted to match existing color scheme.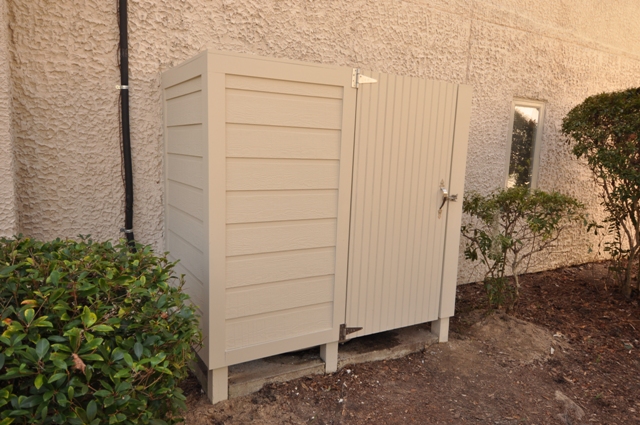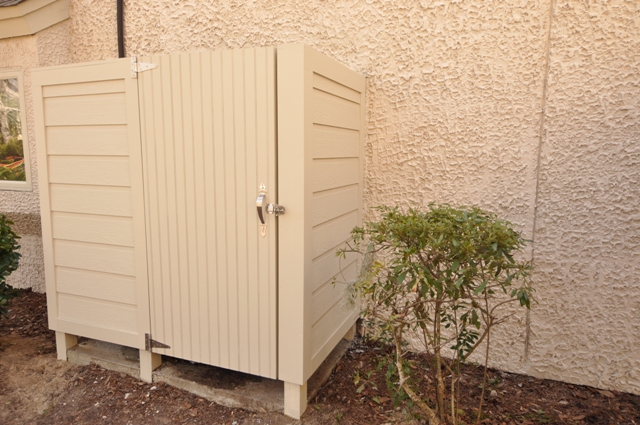 ---
03/04/2010 Service yard By unit 18:
Wood rot in service yard siding and trim boards, framing members and 4x4 posts.