Alternative flash content
Requirements
Plantation Club Regime 19 (unit 510)
UNIT -510
Renovation project complete. New balcony/screen porch addition painted to match existing building exterior. Final Inspection conducted May 30,2007.
Enjoy your renovated/expanded home!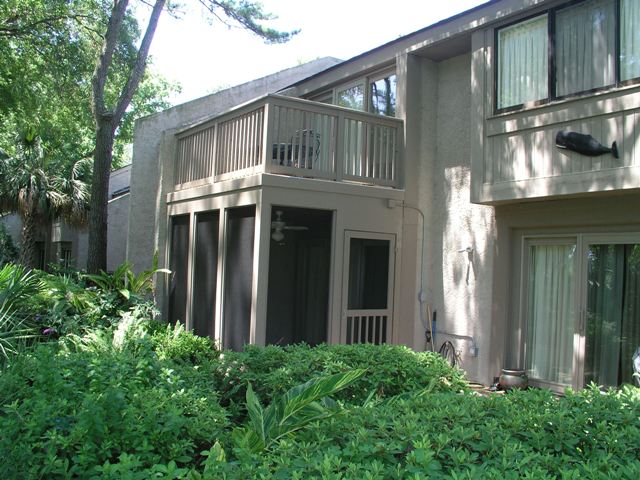 New balconie view from the upstairs bedroom.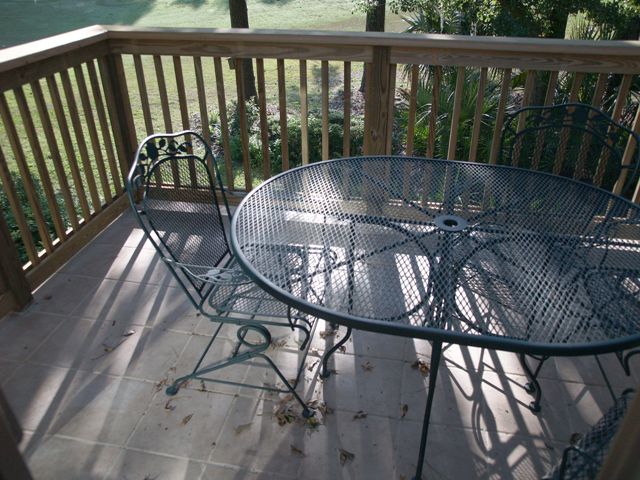 10 May, 2007 Construction Update
Screen installed
Triming work finished
Safet installed
Screen porch doors installed
Preparing for tile installation
Second floor railings installation started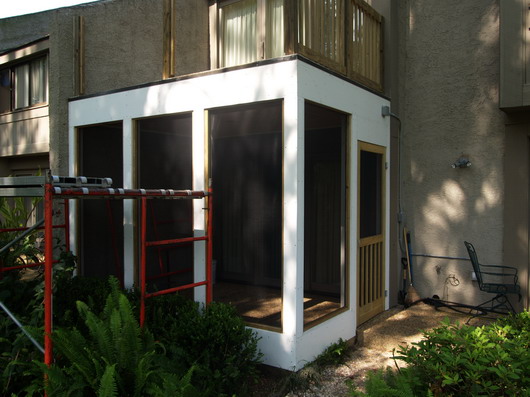 Electrical wire-in-conduit installed to provide power for wall outlet and ceiling fan/light with switch inside screen new porch.
Handrail detail approved by SP ARB, also has to comply with International Building Code 2003 with picket spacing no more than 4" on center.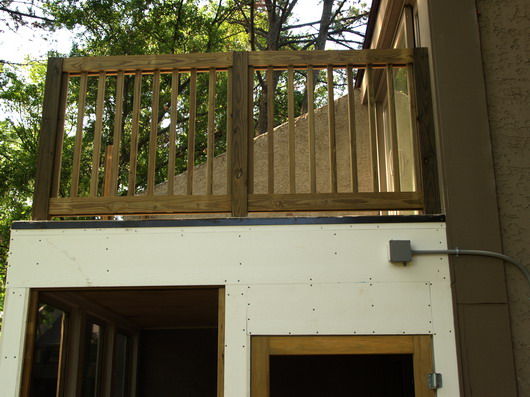 3/8" rough sawn plywood on the ceiling and KLEER Wood grain trim inside new screen porch.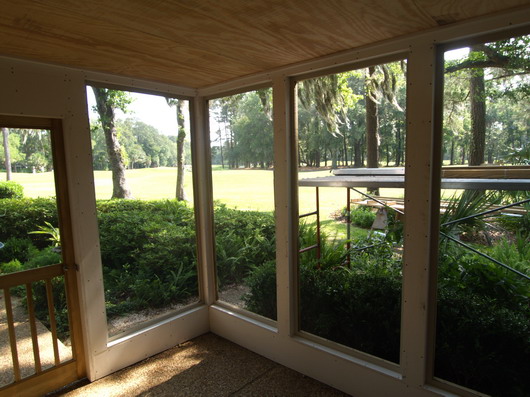 04 May, 2007 Construction Update
Electrical installation done
03 May, 2007 Construction Update
Screen porch framing built

Second floor porch framing done

Triming work started

Second floor railing installation started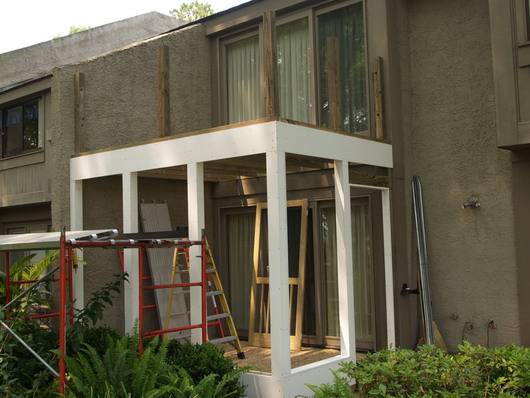 Rear elevation view before renovation work.