Alternative flash content
Requirements
Plantation Club Regime 19 (Unit 497)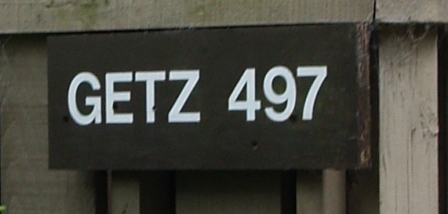 Exterior Remodeling - Rear Side
New, enlarged balcony and screened-in porch addition,
Sliding Patio Doors And One Window Replacement
For Mr. And Mrs. Getz
---
03/19/2009 Final Pictures After Gutters Installation:
Rear side of building: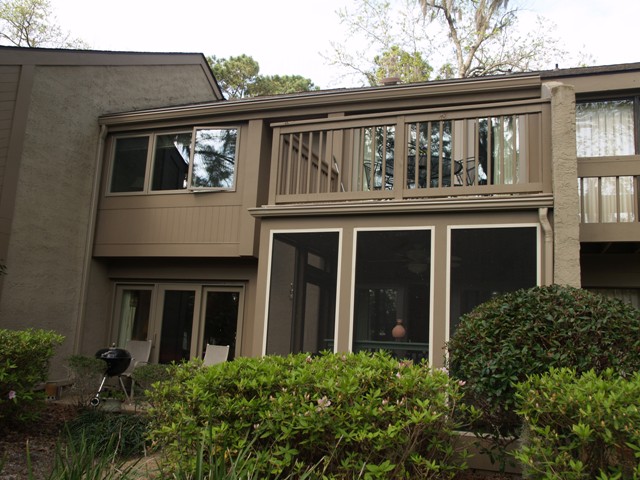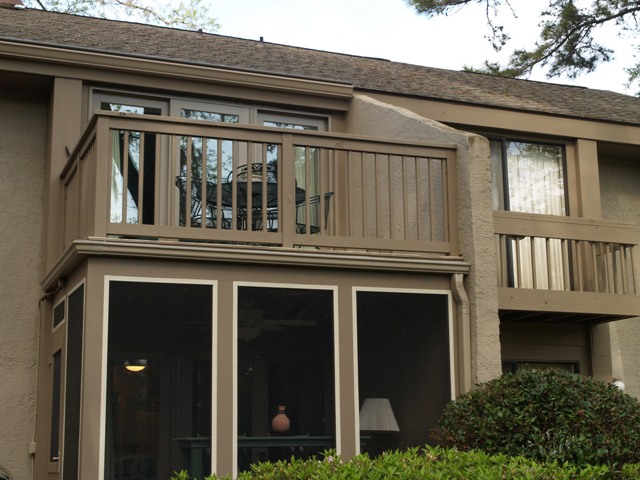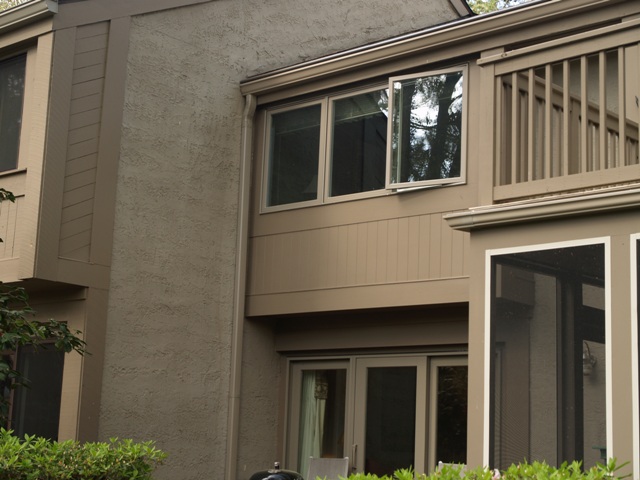 03/12/2009 Final Inspection Aproved By Town Of Hilton Head Island

02/26/2009 Project Update:
Rear side after painting.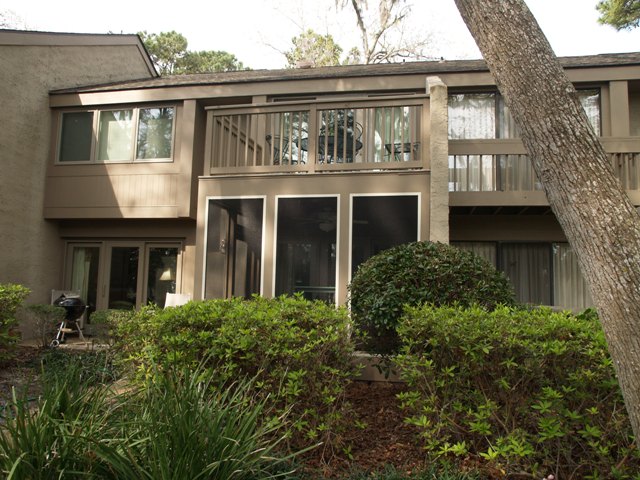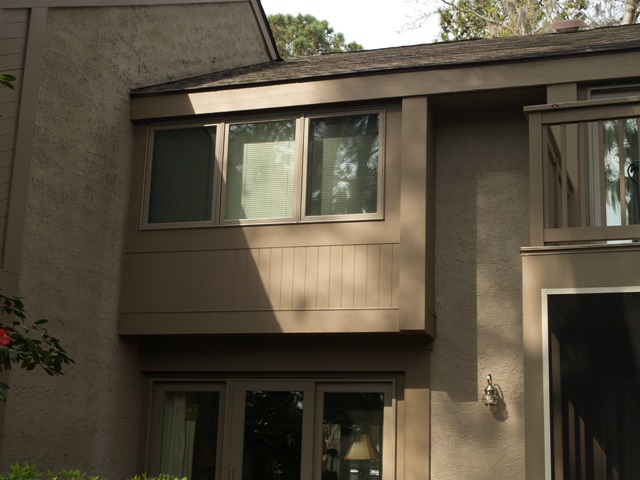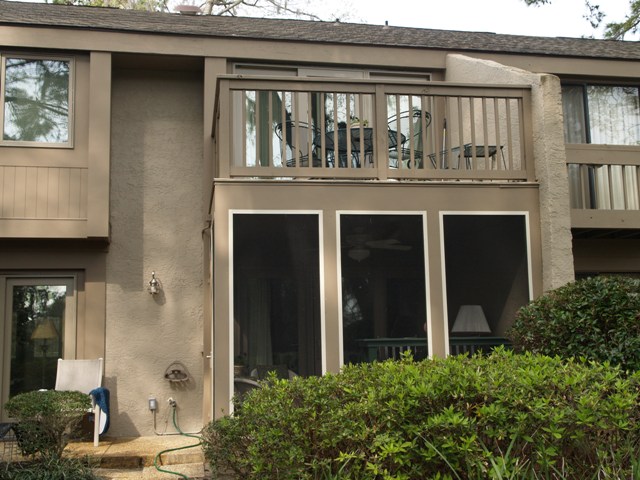 Front side after painting.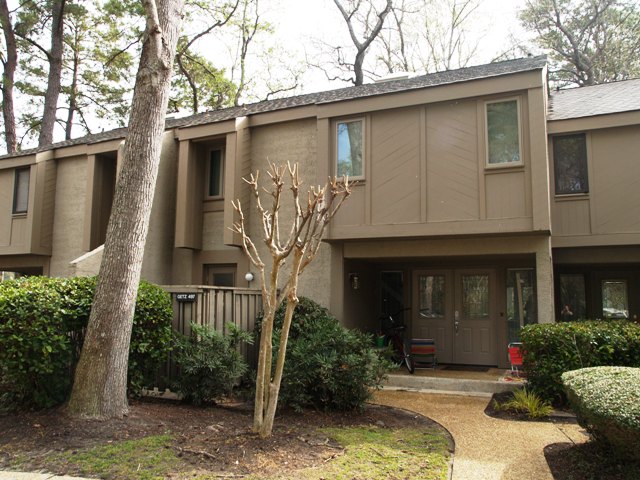 02/18/2009 Project Update:
New exterior trim installed around service door in service yard.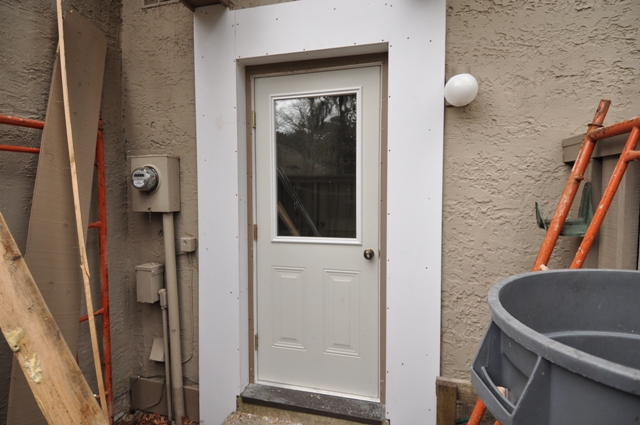 Tile installation finished on the rear side balcony and screen porch floor below. Handrail installation on rear balcony is in progress.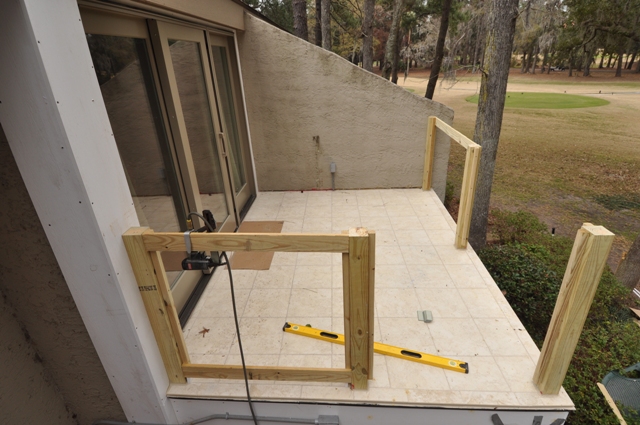 Interior trim installation and paint complete. Villa should be cleaned-out on 02/18/2009. Remaining exterior trim installation should be complete before 02/20/2009.
02/11/2009 Project Update:
Rough-In Framing and window installation inspection conducted on Friday, February 6, 2009. Inspection approved. Interior casing applied on all new windows and doors. Ready for interior paint application. Outside balcony/porch construction in progress. New, self-leveling conrete slab poured in screen porch. Structural framing complete. Trim installation in progress. Floor tile installation will start shortly.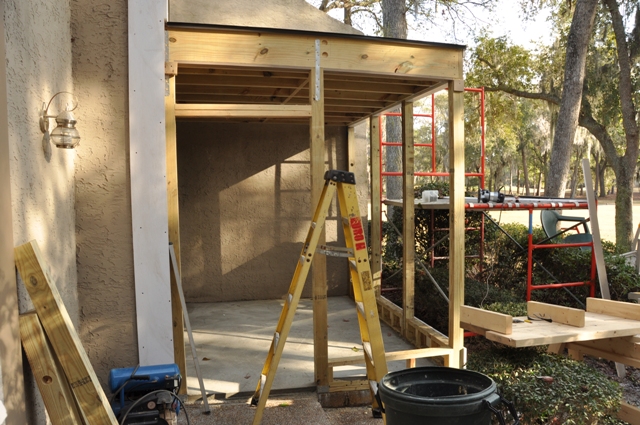 02/05/2006 Project Update:
Two new windows installed in the front side bedroom. Ready for Inspection.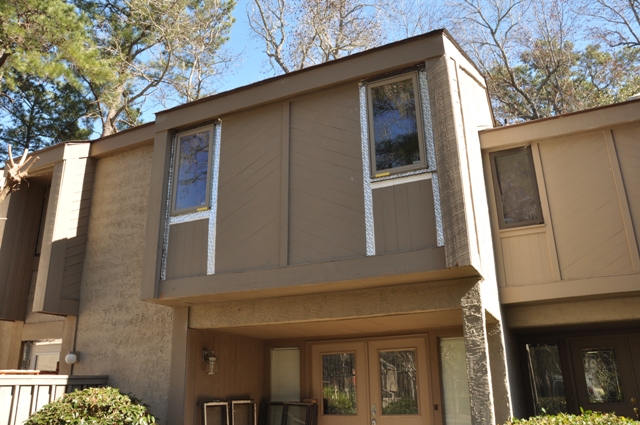 One new window installed in front side bathroom upstairs. New service door with glass installed downstairs.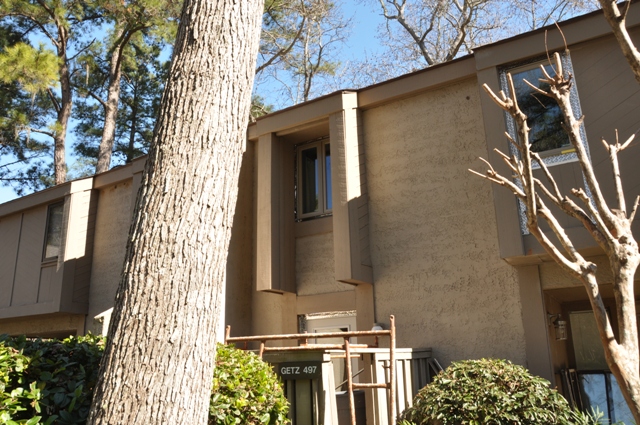 New window and sliding patio doors installation complete on the rear side of villa. All windows and doors flashed and ready for inspection.
New balcony structure framed. 3/4" plywood subfloor installed. Rough-in inspection scheduled for Friday, February 06, 2009.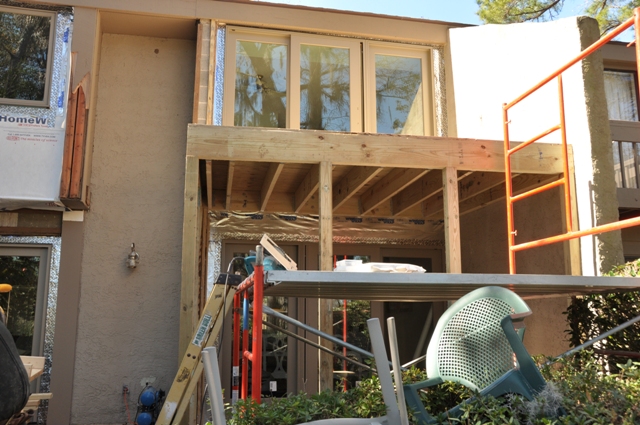 01/23/2009 Project Update:
Town and Sea Pines building permits obtained. PELLA windows and doors delivered on January 20, 2009. New, three panel sliding patio door installed in living room, after minor wood rot repair.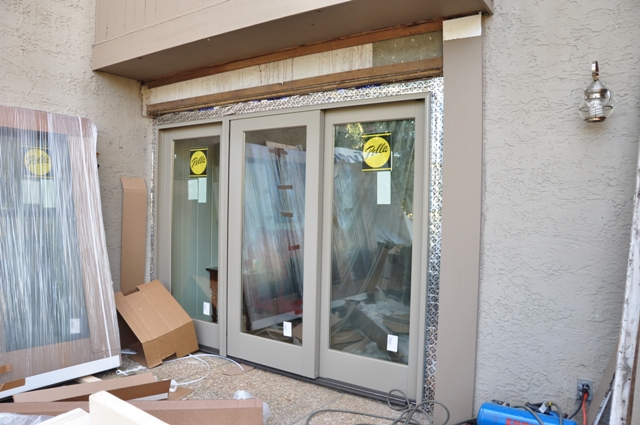 Three panel sliding patio door installed in dining room, after extensive wood rot repair on both side of the door opening.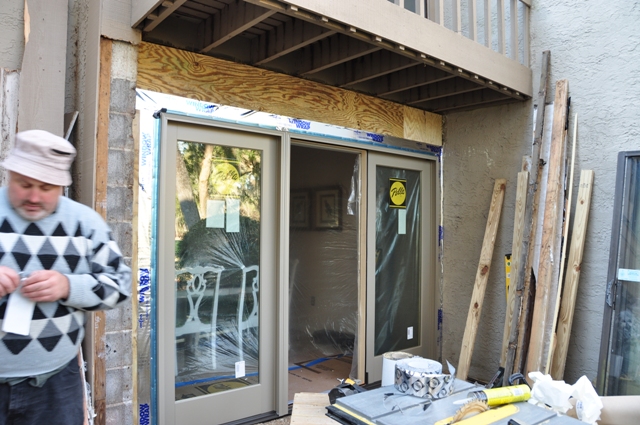 12/11/2008 Project Update:
Work scope changed by Owner to the following:
Replace all three sliding patio doors on the rear side with new, three panel sliding doors from PELLA;

Replace rear bedroom window with new, three panel casement window from PELLA;

Replace two front bedroom windows with new single panel casement windows from PELLA;

Replace one front bathroom window with new, two panel casement window from PELL;

Replace existing service door in the front yard with new, 1/2 lite fiberglass door;

Rebuild existing balcony to enlarge. Build screened-in porch below new balcony like Units # 507 & # 510;

Install Rain guters and downspouts on the rear side roof and balcony;
Projected construction start date - 1/6/2009
09/22/2008 Quote Request:
Quote request received from owners of Unit #497, Plantation Club Villas Regime XIX, for replacement of three Sliding Patio doors and rear bedroom window, also to rebuild existing balcony and patio below in to waterproof floor, enlarged balcony with screened-in porch below, as per Sea Pines ARB approved design. All new, exterior paint must mach existing color scheme of the building.
Rear side elevation view of Unit # 497 (see picture below):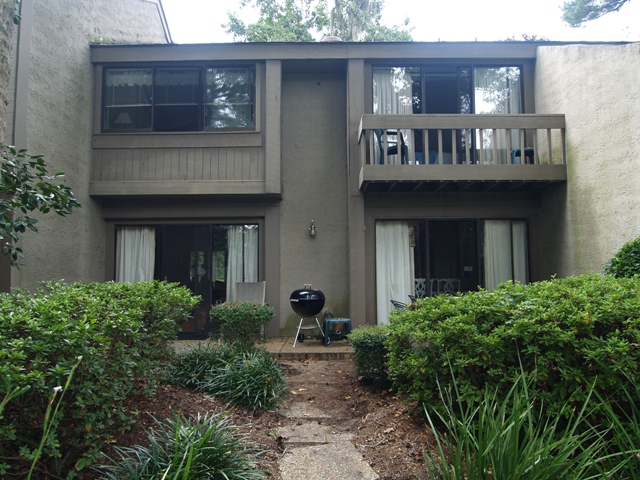 Rear side upstairs bedroom window view (see picture below):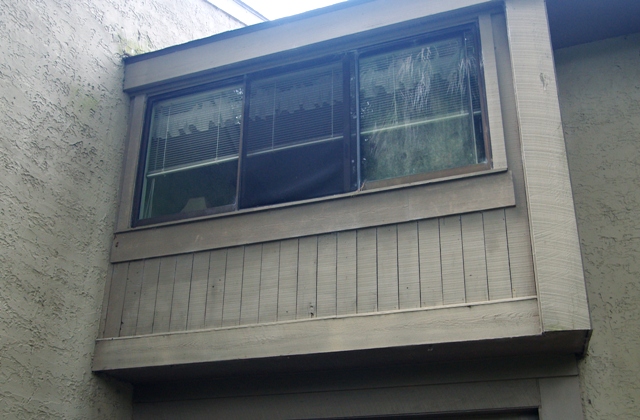 Rear side, living room sliding patio door view (see picture below):
Balcony view with 1-st and 2-nd floor sliding patio doors (see picture below):