Alternative flash content
Requirements
Captain'S Quarters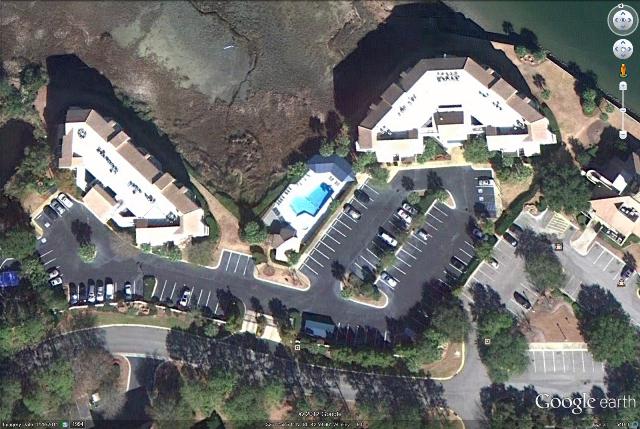 2 Shelter Cove Lane
Hilton Head Island, SC 29928
PORT & STARBOARD Buildings
* * *
---
---
---
2012 Exterior Renovation Project
Dear Home Owners and Residents of Captain's Quarters,
Balcony renovation and repair project is scheduled to start on September 4-th, 2012 at Starboard building. We are carefully planning and scheduling our work tasks to cause you as little inconvenience and discomfort as possible. Despite our efforts, some inconvenience and discomfort is unavoidable.
Below is Project Site Plan as approved at Preconstruction Meeting on Monday, August 20-th, 2012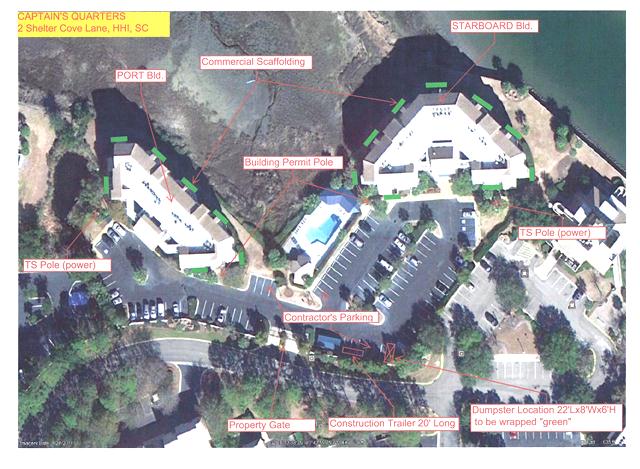 Please make sure, all the furniture and any personal belongings are removed from the balconies at Starboard building before 8:00AM on September 4-th, 2012. EURO Construction, Inc. will not assume any responsibility for any misplaced items.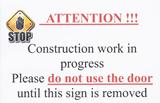 Once Construction Sign is Taped on your sliding patio door, please make sure, the door is closed tide and locked. We will not assume responsibility for the dust inside your unit due to open or defective doors. Please, do not open the door and step on the balcony floor surface surface until construction sign is removed from the door.
NOTE!: Commercial scaffolding will only be erected at the balconies. And only sliding doors to the balcony will be covered with plastic cloth. There will be no view obstruction from any window on the building.
If you need an assistance, preparing your unit for this project, please contact us prior to project start date. Contact information is provided at the top menu of this page.
For information about work schedule, work scope, and material specifications, please use links, provided on the right side menu of this page.
Please, do not hesitate to contact us with any questions/concerns regarding this project.